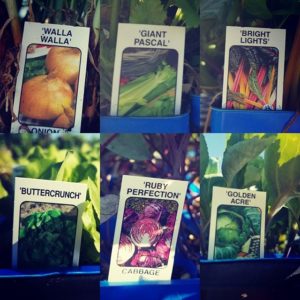 Annual Food Crops– We start our cold hardy food crops, like broccoli, kale and some lettuces in the late winter so you can get a jump start on your spring.  Later in the season, we are growing out our hand seeded warmer season veggies like tomatoes, eggplants, sweet and spicy peppers, and artichokes.  In the late summer we are seeding your cool season crops so you can have a fall harvest.  We'll have you eating well the whole year round!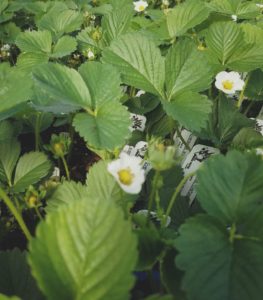 Perennial Food Crops– We have fun and unique food crops that will come back every year with the proper care and attention.  We have berry shrubs like raspberries, blackberries, blueberries and even gooseberries as well as strawberries and rhubarb.  We also carry unusual food crops like kiwis, horseradish, and purple asparagus.  Let us teach you how to care for these plants for many years of bountiful harvest.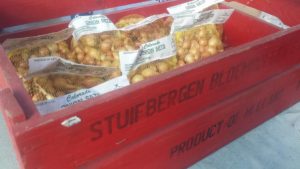 Seeds, Bulbs, and Tubers– We carry sweet onion bundles, garlic and shallot bulbs as well as many varieties of potatoes.  Our seed racks are stocked with organic and conventional seeds from several different companies.  We also have all the seed starting equipment you could ever want.